The boy is entering a shake-creation contest and I must say he's quite creative with his ideas. Of course, we had to do a taste test, and of course I had to share! His fabulous idea, a Neapolitan shake! We tweaked it a bit from our entry, I didn't have everything we suggested, but I'm sure we've done good substitution.

What? You don't have a Magic Bullet? You don't have a grandma to get you one like we did? I'm still waiting on our box of ShamWows!
Here's the run-down...
vanilla ice-cream
chocolate and strawberry syrup
white chocolate (I used Baker's squares, but chips can work too!)
strawberries (ours are frozen since they are out of season fresh right now)
whipped cream
sprinkles
blender

Toss some mini-chocolate chips in first....

Then add some ice-cream, chocolate syrup and give it a whirl...watch those chunks go round and round...

...pour into tall glasses and top off with whipped cream.

Now, for the vanilla layer, toss in the white chocolate...

...then add vanilla ice-cream and give it a whirl. Gently spoon on top of your whipped cream layer and top off with another layer.


Alright, we are almost there! Get some strawberries in there...

...then add some ice-cream and strawberry syrup. Mmm...tasty!

Once again, gently spoon onto the whipped cream layer.


Finish off with a lovely dollop of whipped cream and the sprinkles of your choice!

I think they went over pretty well.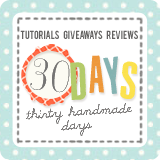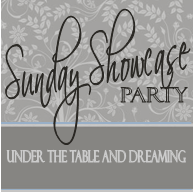 Labels: drinks, food, tips, Tuesday Tutorial