I've been MIA, gearing up for Thanksgiving and have some fun projects I've been working on. One of them will be toppers for centerpieces, but I haven't figured out how yet. Maybe a few of them running down my table; they also look so pretty against a wall, could you see them as a backdrop for party tables? I think they are going to be the new pom-pom.

I found the flower's tutorial at

House Of Smith's

; she made these amazing hanging flower balls and I knew I had to try my hand at it. They surely were a pain to figure out, just like she said, but I got the hang of it.

All you need for this project are 3" styrofoam disks, I found mine as a 4-pack Dollar Tree in the craft aisle and your color choice of paper streamers. You can pick some up there too, but for the colors I wanted I had to go to Party City, but since they are .79 a pack, this project will cost me a whopping $1.79! Oh, and a hot glue gun.

I apologize again for the blurry pictures, it was late and I was tired of switching back and forth between the settings.

1. First, cover the edge of the styrofoam by gluing on a strip of streamer paper,



and wrap and glue around edge and one side. The uncovered side will be the bottom of the stand.


2. Then, I just followed the tutorial, rolling the 24" strip of streamer...


...and glued it to the top.

3. Then repeat until the top is covered in flowers. By starting with a flower in the middle, it takes 7 flowers for the topper.


I made another one in maroon paper...
After I stopped cursing at trying to figure out the folds, I'm hooked. You could use any size of styrofoam disk, a large one would make an fab centerpiece on a round table. On that note, you could make them with any shape of flat styrofoam, how cool would a long rectangle be? Alright, go forth and make your own!

And speaking of tables, Virginia Bell from

tablevogue

contacted me to see if I were interested in reviewing one of their products and I said, hell yeah! I knew about them from their fabulous feature over at the

Hostess Blog

and

BH&G

featured them as well. I've been meaning to blog about them, but my folder gets so full and I fall behind!

What is

tablevogue

? It's a slipcover for your table! The tailored seams allow it to fit snugly, so no more drifting tablecloth, or hanging weights off the edges. No more kids dragging it down on their sides. They come in 3 sizes, to fit standard 6- and 8-foot tables and 34-inch card tables. That's right. Card tables.

I was sent the card table size, I'm having my first ever full-on kid's table for Thanksgiving and since there will only be 3 kids, it's perfect. Since I couldn't wait until next week, I decided to do a mock-up table to share now, because no joke, I love it! So you know I will try to break it out any chance I get. I seriously need to get my hands on a 6-footer.

I think my favorite part has to be the fact that it can be washed and won't shrink. Even more awesome, I didn't have to iron it. It came a little wrinkly out of the package, so I threw it into the wash, then dryer and all the wrinkles are gone. Just so you know, I hate ironing. It irritates me. Anyways, hang on, there are lots of great DIY ideas if you need some more inspiration.


The lovely Carli from DimplePrints had

a crazy Thanksgiving collection

full of so much stuff! I used some of these goodies for my printables.
I loved the

hay bale cookie stand

from Amy Atlas' Thanksgiving spread, so it was my inspiration for the centerpiece.

I love my yarn pumpkins and apples, I've blogged about them before; it's a fun project from

Make And Takes

that is perfect to keeping little fingers busy.

Lovin' the

corn husk favor box

? It's a great freebie from Paper, Plate, and Plane, my latest blog crush. She has lots of great projects, so definitely go take a gander.

Just a few snips of cardstock can turn any cup into a gobbler!

I'll probably change out some items for the real table next week, but of course I will share it in all it's glory!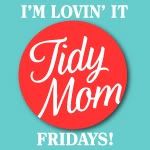 Labels: crafts, fall celebrations, flowers/fruit/veggies, giveaways/freebies, shameless promotion, tips, Tuesday Tip, Tuesday Tutorial