Because I've been incognito with Thanksgiving and working on party stuff, I'm sadly behind on posting new stuff. So today, I'm cramming it all in!

First up, I've another review for

Lucky Leaf

, and since I don't really bake, it's nice to have a great recipe that's easy to make and stress-free! It only has two ingredients, how crazy is that?


1 14.5 package gingerbread mix
1 21-ounce can Lucky Leaf premium apple pie filling
caramel-flavored ice-cream (ours was Breyer's Dulce De Leche - Caramel)
whipped cream (I make my own)

1. Heat oven to 350, lightly grease a 9" square baking pan and set aside.

2. In a large mixing bowl prepare gingerbread mix according to package directions.

3. Fold the apple pie filling into the batter, then spread the batter into the pan.

4. Bake for 30 to 35 minutes or until a toothpick inserted near the center comes out clean. Let cool about 30 minutes and serve with the ice-cream and whipped cream.


As you can see, it was quite a hit! If you have Christmas parties to go to, this is easy and perfect to make! I bet it would make a great cupcake, since it is pretty dense and probably would hold well.


Speaking of easy peasy holiday stuff, do you still have pumpkins hanging around? Don't throw then out! Get yourself a can of silver spray paint, some Christmas picks from your local craft store and trick out that pumpkin! These are adorning my front porch, but you can use smaller ones as indoor decor, maybe a bowl of them on your table or medium ones running down the table with some greenery? Run with it!

And speaking of Christmas, I wasn't doing a big Christmas party this year, since we had our blowout Halloween party, but I had to. A few weeks ago, I was tapped to make some chocolate moustache lollipops and when I made them in white, it hit me like lightening...they looked like Santa's mustache. Yes, I must have a SANTA'S MUSTACHE BASH!

Wait...I've been dying to do my own Mustache Bash...wait, how in love was I with Party Starter's Mustache Bash, and then I contacted her amazing graphics designer, Jen from Blush Printables to see if it was even possible to make printables? And yes, she loved it and ran with it! Check out her shop, you'll see the Santa's Mustache Bash set. Yup, cuteness! Of course I had to jazz it up, but alas I made them all up and forgot to take pictures but I'll make another one and share.

OK, so anyways, I've been working on decor stuff and when I saw this mod centerpiece over at the Hostess Blog I said to myself, 'self, we need to make that for our party'. She posted a great tutorial and aside from nearly cutting off a finger using the miter box it was perfect!


I'm making two of them and here's the first one. Since I don't use power tools, instead of drilling, I used E-6000, the most powerful adhesive out there, painted the tree silver with said spray paint and voila! Simple ornaments (I covered one in yarn) and styrofoam balls from the dollar store, and a pretty red box from

Packaging Specialties

finishes my tree.

Don't you love it? I can't to make a spring version, I'm envisioning felt leaves and flowers!

Disclaimer - I was provided the Lucky Leaf samples with no compensation, real or implied, and purchased all needed supplies with my own funds.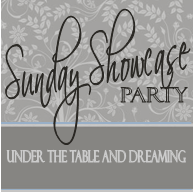 Labels: Christmas, crafts, food, real parties, reviews/interviews, shameless promotion