A few months ago, I had the pleasure of winning a President Cheese giveaway, and I said 'self, what are we going to do with all this cheese'? And self said, 'Host the one party we've been dying to do, a Wine & Cheese Party!'.
And that's what we did. My friend hosted at her lovely home, in her newly renovated kitchen with her new island that I am very jealous of. In fact, I am officially commandeering her place just for the island. But anyways, I digress. I learned a lot about wine and cheese pairings, since I am. a. not a wino, and b. didn't know exactly what to pair with what.
The best thing about this party is it can be as snooty or as simple as you would like it to be. I'm by no means a sommelier or a turophile (a cheese connoisseur, who knew?). Tonight was all about low key...after all I had just come off a week of vacation and was still trying to readjust.
Wine & Cheese Party Planning Tips
Learn the basic rules of wine and cheese pairing. Remember my

party inspiration board

? Super duper helpful with infographics and inspiring ideas.


Be sure to include a mix of fresh, aged, soft and hard cheeses to accommodate everyone's tastes.
Invite your guests to bring a particular type of wine, based on your pairing list, so you don't end up with everyone bringing a riesling. We had 4 types of dinner wines and 2 dessert types.
Flavors are enhanced when the cheese isn't cold; let your choices sit at room temperature for an hour before serving.
Label your cheeses and pairings...no need for fancy signs. Slips of chalkboard paper on skewers works fabulously!
You will need something to soak up the alcohol and heighten the flavors of the cheese. Serve sweet elements like grapes and preserves, with crunchy options like apples, pears, almonds or pistachios. Plain crackers and breadsticks are great palate cleansers between different wines.
Bruschetta is ridiculously easy to make and over President Spreadable Cheese on toasted baguette? Perfect. Don't forget some cured meats to round out your menu.
Don't forget your desserts! We had a variety of sweets to go with our rosés and moscatos...you can never go wrong with chocolates.
Have you hosted a wine & cheese party recently? Any good tips to share?
Linking to
Tatertots & Jello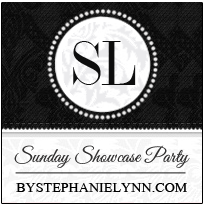 Labels: drinks, Fiesta Friday, GNO/break-ups, party themes, real parties